How to get involved
Set up your Cool Food Pro calculator
Choose your targets
Measure your impact
Communicate your results
1. Set up your Cool Food Pro calculator
Create your free-to-use account in a few easy steps. You will need your contact details, the type of catering organisation you are, and the number of meals served per day.
2. Choose your targets
Tailor the calculator to set your individual targets. Use the free resources to review and assess the environmental impact of your current practices. Whatever changes you wish to make, you will be able to track your environmental savings to suit your organisation.
3. Measure your impact
After setting your targets, each month you will input your purchasing and menu figures. Discover the savings you've made for each target, with total environmental savings at a glance.
4. Communicate your results
Set up your member portal account for access to a range of free resources. You will receive personalised communication tools so you can share the great work you are doing with your customers.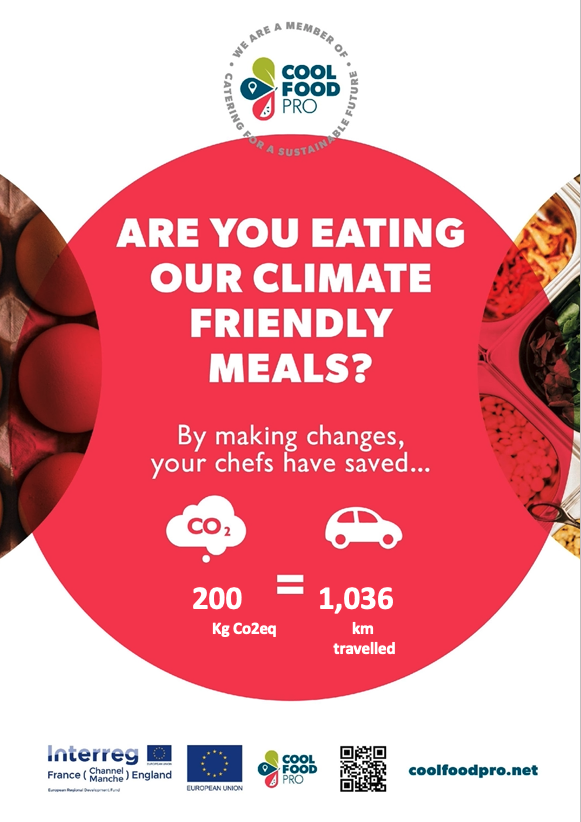 Your personalised poster
You'll be able to download and print your own personalised poster to showcase your carbon savings so far.